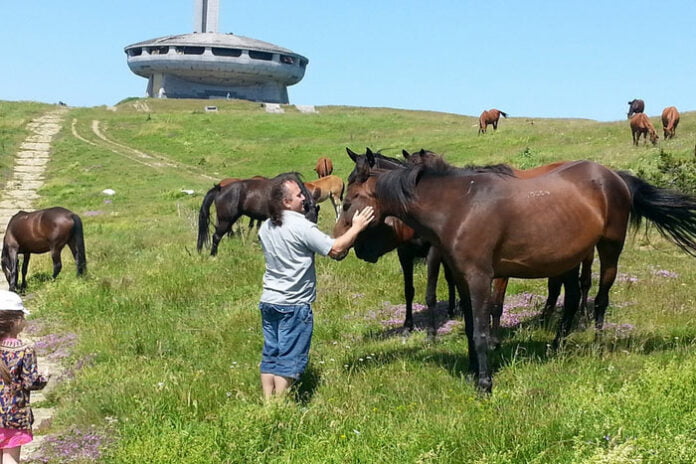 Visit Bulgaria for equestrian holiday Bulgaria
Come for a holiday Bulgaria and see why Bulgarians are known as a horse nation and as such they show their great respect to horses. This you can see during the ancient celebration named Todorovden (St Theodore Day) or Horse Easter which happens on the first Saturday of Lent, in the villages. This tradition is important for Bulgarians and it has practical meaning as well. These horse races test the animals' strength, stamina and speed…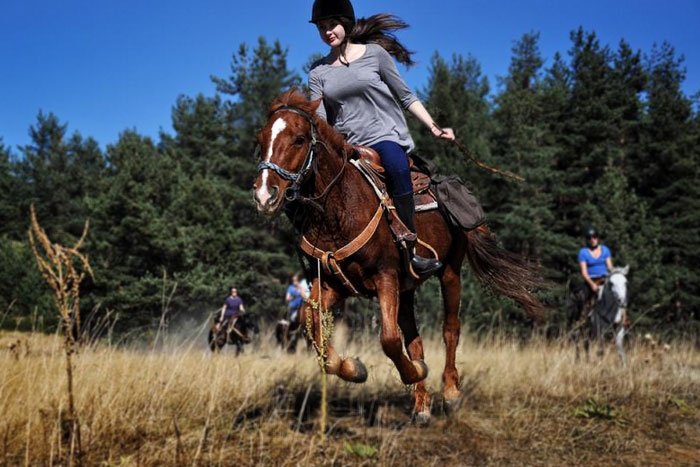 Horse and Mankind. This is a really long story that not many of us know anymore. What we know, though about horses is that they were first domesticated in Turkey (Bulgaria shares a border with Turkey) by the Hittites. (private tours Istanbul) Firstly, to have a horse as their 'brother in arms' gave them great power. Then, adding a chariot for the horse to pull, meant great technology for the time. Thus horse became a great helper in people's daily life. Great transportation, helper in the fields and even somebody that you can talk to if you needed it.
Bulgarians and their ancestors – the Thracians
When it comes to Bulgarians and their ancestors, the Thracians, we know it reached the peak. The cult of horse and rider was so common among Thracians, Scythian nomads to the north and Asiatic peoples across the Bosphorus to the east. Horses were so important for them that they even made great tombs for them. They considered the horse to be capable of reaching the underworld and talking to the dead, while the rider – a protector of both the nature and soul of the departed. That's really significant how important the horse was at that time. During your holiday in Bulgaria, you can visit Thracian tombs and you will be so interested to see how the wealthy Thracians were buried together with their horse. You even can visit some of them on your holiday Bulgaria.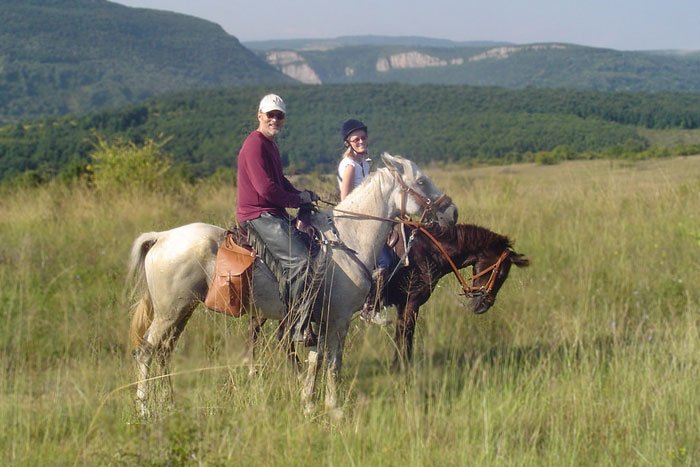 Unfortunately, we don't use horses that much anymore. Well, still in the rural places in Bulgaria, it's not a strange thing to see people with their horse and cart. In fact, if you travel Bulgaria on adventure Bulgaria tour, you will notice that traditions are still part of people's daily life.
Bulgaria with its very well protected nature
Holiday Bulgaria as Bulgaria is one of the few European countries with very well protected nature. That makes the country an intriguing destination, one full of interesting experiences. Horse riding is among the things to do in Bulgaria. It can be a chance to have great time with our old friends from the past;-) Horses today in Bulgaria, besides being part of the living Bulgarian traditions, are a great alternative for tourist attractions. There are many horse bases in Bulgaria and many horse riding trips. You can enjoy an unforgettable, wonderful holiday Bulgaria! Contact us for more information.
More Adventure Bulgaria Tours
Adventure Bulgaria tour with a pair of comfortable shoes, a camera and good moodIf you are an experienced, dedicated mountain walker or simply a person who loves walking in the nature. If you are...
Birdwatching BulgariaBulgaria is a paradise for birdwatchers. Birdwatching Bulgaria is one of the best Bulgaria destinations for spring, summer, autumn and winter private Bulgaria holidays. Specialists recorded more than 400 bird species in Bulgaria.Bulgaria...