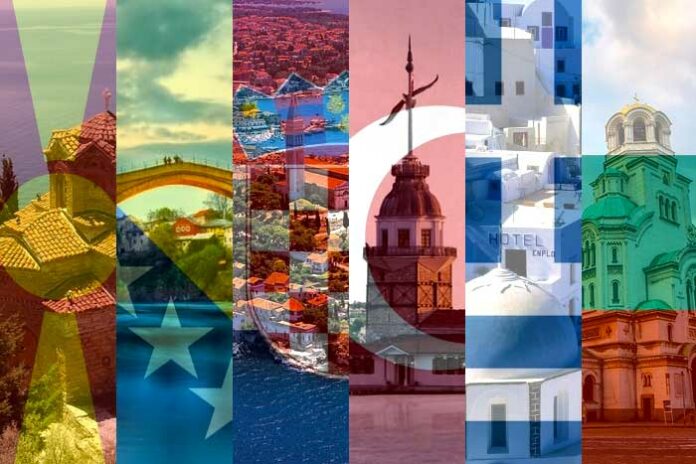 Bulgaria is part of the Balkan Peninsula and is also marked with its difficult destiny. Due to that, we made tour packages Balkan in different variations. Our wish is to make you breathe the air and feel the atmosphere of this interesting place, the Balkans. American captain Fox talks about the 'complicated Balkans'. We can only blame the position of the peninsula for the Balkan countries' political destiny. Due to Balkans' central location in Europe and the fact that they served as a bridge towards Asia, Balkans suffer the strong after-effect of every whim that Europe and the world had. Balkans were doomed to stand in the path of the greatest racial movements. As a result, the Balkans are full of surprises. They never fail to bring interesting stories. Balkans are the cradle of ancient civilizations like the Hellenic and the Thracian ones. They are also a mixture of races and beliefs, defined by many as 'explosive'.
Open the tour packages Balkan and enjoy their gifts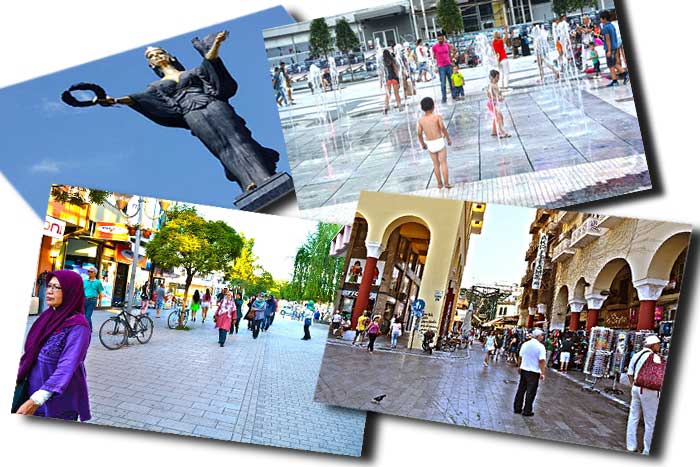 Since we are a Bulgarian company located in the very centre of the country, Kazanlak (the Valley of the Roses and the Thracian Kings), we like to introduce Bulgaria to you. That same Bulgaria with its unique nature, atmosphere and cultural heritage. We also like to reveal the different 'similarities' among the other countries, part of the jigsaw puzzle called the Balkans. So, all you need to do is decide that it's time for you to travel Bulgaria and have your Balkan holiday (tour packages Balkan). We believe that private Balkan tours are a good possibility to sink into the history of the region. It is a general belief that the Balkan Peninsula produces more history than it is capable of consuming. And here is our suggestion. For three different, duration wise, tour packages Balkan:
Private Balkan Tours four days.
Eight days, seven nights Customized Tours Balkan
Private Tours Balkan sixteen days.
Taste of Balkan
Taste of Balkan tour covers three countries and doesn't pretend to be a detailed one. The countries we visit in this tour from tour packages Balkan are Bulgaria, Greece and North Macedonia. The place we will visit in Bulgaria is Rupite. (Although we choose Rupite as a starting point for the tour and not Sofia, tours Sofia are also offered) Rupite is an important place because of the world-famous Bulgarian prophet Baba Vanga (Grandmother Vanga). It is a sacred place, which the forces from above suggested to her. When people asked Vanga why she chose this site to spend the rest of her life and to build the temple, she said mysteriously: "I have my time here. This site is very special. I use it like an accumulator and it gives me energy and power. A terrible fire burned there in the past and a great secret is hidden in the ridge above us." Although the place itself is special, Baba Vanga is more special. This is a short visit but one that can make you hear the pulsing Bulgarian heart.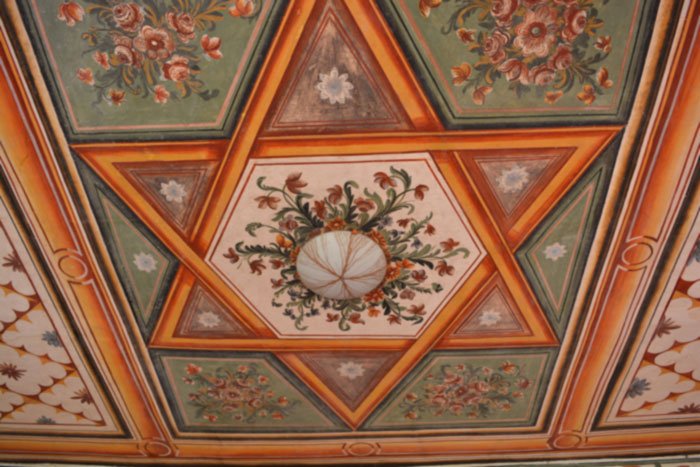 Greece and North Macedonia
Then comes Thessaloniki, Greece's second largest city. This is a city full of optimism. It is mostly walkable and its centre is full with historic sights.
Thessaloniki was founded in 315 BC by Cassander of Macedon. The name of the city comes from Alexander the Great's half-sister. Thessaloniki is also Greece's major economic, industrial, commercial and political centre. It is the only city in Greece that has ministry building (Ministry of Macedonia) outside of capitol. The last country in this tour (from tour packages Balkan) is North Macedonia – the country of Alexander the Great and Mustafa Kemal Ataturk. Part Balkan, part Mediterranean and rich in Greek, Roman and Ottoman history, North Macedonia has a lot to offer (just like the other places). Skopje, Bitola, Ohrid, Tetovo – each one of them surprising in its own way.
Highlights of Balkan
A more detailed tour is Highlights of Balkan tour. It is an 8-day-tour in the Balkans that starts from Bulgaria, with a visit to Rupite. After Bulgaria, we go to Greece, Thessaloniki. Then North Macedonia, Kosovo, Albania, Montenegro, Croatia, Bosnia and Herzegovina and Serbia follow.
Monastery, City of Light, A multi-ethnic city in tour packages Balkan
North Macedonia (tour packages Balkan) will introduce us to its beautiful Bitola, Ohrid, Tetovo and Skopje. In North Macedonian language Bitola means monastery. It is an old town which still remembers the time when it was a centre of diplomacy. Bitola is a nice place with nice European atmosphere as well. Then comes Ohrid. It is in the World Heritage list of UNESCO. Ohrid is on the northeast coast of Ohrid Lake. Do you know what European Jerusalem means? It means many churches and monasteries. Or it is another name of Ohrid due to the holy cloisters. There is another name as well, Lychnidos. Literally, the name means 'City of Light'. Ohrid – 'City of Light'. Tetovo is a multi-ethnic city in which Albanians form a majority. The city is famous for its unique Ottoman monuments. It is also famous for its cuisine.
Grand Balkan tour
The longest of the tours is the Grand Balkan tour, which is a 16-day tour and covers 9 countries. These are Turkey (for Istanbul, Istanbul tour guides can take you around); Bulgaria, North Macedonia, Serbia, Montenegro, Bosnia and Herzegovina, Croatia, Albania and Greece. Each one of these countries has its own secrets. Each one has its own beauty and also its own fascinating stories and yet… And yet they share the same destiny. A complicated destiny. Balkans are a cauldron of history. They are emotions, curiosity, imagination… Of course, all these tours can absolutely be complied with your interests and desires. We can make customized tour packages Balkan. Simply contact us.
Monasteries in Bulgaria, tours Bulgaria, are unique because of their rich architecture, their icons and wall paintings. It's not only about religion or belief. Nor about being part of a mystery. It's about a...
VIIIth International Meeting Bulgaria 2018Diego Endara, an eccentric guy from Ecuador. He is passionately in love with Bulgaria and has already written 3 books about it. He managed to gather a group of ex...