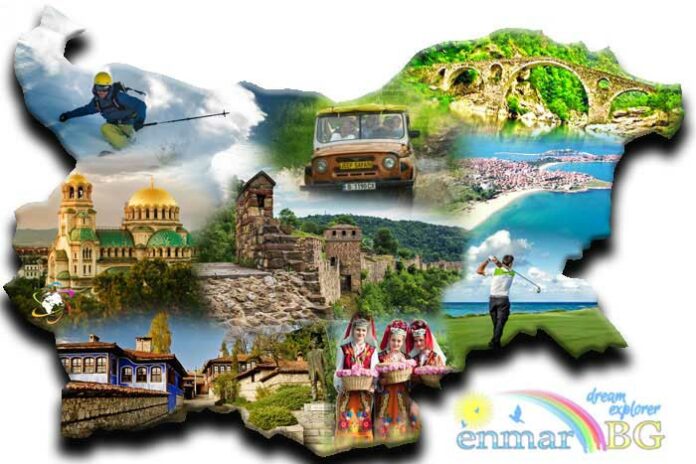 You are ready to explore your dreams and travel. Then, it's time to plan your Bulgaria holiday and benefit from our tour packages Bulgaria. We are here to take you around a small country with rich history, inspiring nature, mouth-watering cuisine and friendly people. Bulgaria and our private Bulgaria tours are a promise for unique experiences and memories. When we took the tourism path, we knew our love to Bulgaria only. It turned out to be enough to make our private tours in Bulgaria for you. We like to make you feel the spirit of times passed. Times which left their monuments, their stories, their secrets… You can join our Ancient Bulgaria tour and visit places that let your imagination take you back to the times when the mystic Thracians inhabited these lands. Places like Perperikon.
The medieval archaeological complex is one of the most ancient monumental megalithic structures, entirely carved into the rocks. People there worshipped the rocks as long ago as the Neolithic period.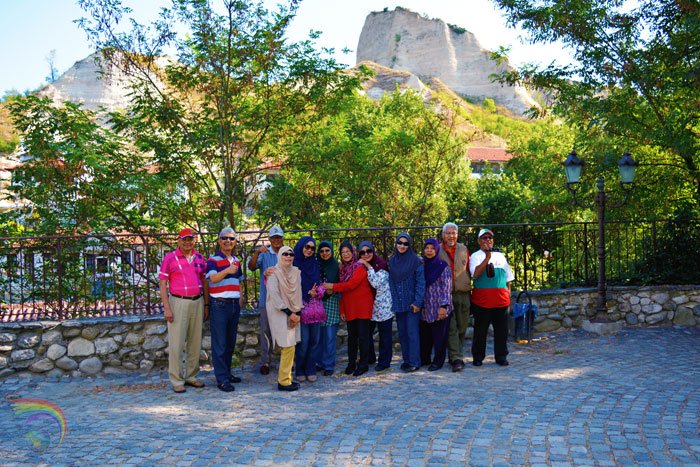 This tour (like all our tour packages Bulgaria) starts in Sofia (Sofia city tour). From the capital of Bulgaria the journey through time takes you to places symbolic to the country. On this tour you will get to know the village of Tatul where a Thracian megalithic monument is awaiting you.
Ancient Neolithic and Thracian sites
Starosel is rich in ancient Neolithic and Thracian sites. Among them are the underground temple – it is the largest of its kind on the Balkans, and a mausoleum. Another important site, the Horizont tumulus, contains the only known Thracian temple to feature a colonnade. The Valley of the Thracian Kings. There are dozens of Thracian burial mounds in the region around Kazanlak. The Big Kosmatka (Golyamata Kosmatka) tomb is one of the most impressive tombs, not only because of its size but because of the fact that nobody looted it. Early Byzantine town of Nikopolis ad Istrum, another site which is part of our tour packages Bulgaria.
The Exciting Tour Packages Bulgaria
Bulgaria is a Christian country but it carries the imprints and energy of the people who lived here before us – Thracians, Greeks, Celts, Goths and Romans. Still we, Bulgarians, keep pagan traditions. At the end of summer, in August, there is a Festival of Bulgarian Folklore Costume. When it gets dark and fires are lit, you can witness a unique ritual, fire dancing or 'nestinarstvo'. It is a very powerful and ancient ritual. The dancers perform a divine trance and amazingly they do not burn their barefoot although they dance on live coals. According to some scholars, a Thracian cult that worshipped the sun performed the ritual.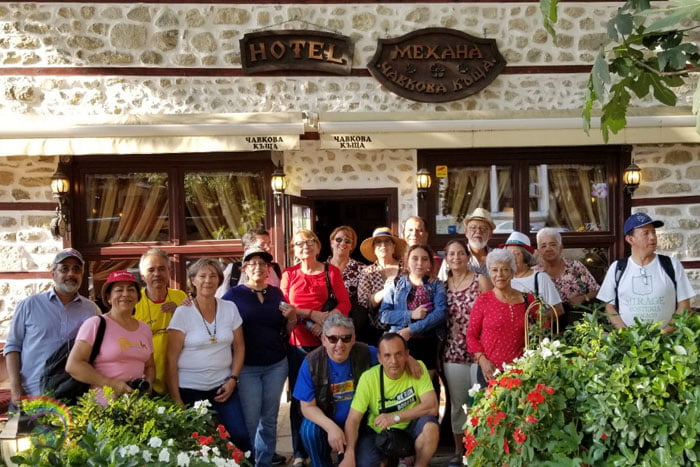 Mistery and wine in tour packages Bulgaria
In Bulgaria we keep the old wine-making tradition of the Thracians. What we know for them is that they had worshipped Dionysus, the god of wine. Let us make you taste the Melnik wine on one of our tour packages Bulgaria. Whisper of Fortune is a tour that combines two different points but they both give the feeling of blissfulness – Baba Vanga with her great energy and the place Rupite, and Melnik with its Sand Pyramids and wine.
Firstly, Baba Vanga – a patriot, an optimist, her last words to the Bulgarian people were: 'I am ill and soon I will leave you. Make sure, when I'm gone, not to fight with one another, spy on one another, to make peace between yourselves without my help. Do not envy each other! Help each other, work together! God will give everybody according to their deeds.'
Melnik
And then, Melnik in tour packages Bulgaria. It is the smallest town of Bulgaria and it has a unique architecture and climate. The thick-flavoured Melnik wine is made of a grape variety that grows only in the towns and villages here and has an ancient foresty taste. While your palate enjoys the different wine flavours, you can look at the natural phenomenon, the Melnik Pyramids. In many aspects Bulgaria is a miraculous country. It hides many known and unknown wonders. It's an unusual place, a source of energy, a place that lets you become one with nature. The country offers a big arsenal of interesting and adventurous places to visit.
We believe in wonders
People in my country believe in wonders. We believe that miracles happen today if you only have faith. For example, Krastova Gora (Cross Forest) is a holy place for which there are many legends. Believers feel closer to God while they are at the place. It is like that not only because of the altitude (1,545 m); but because of the energy the place has.
Every year, on September 13, a lot of pilgrims come and pray for health and stay for the night vigil in front of the church or spend the night praying in some of the chapels. There are 12 chapels dedicated to the 12 apostles. The legend says people get cured on that holy place while sleeping. Monks there say you only need to remember what you saw in your dream after you woke up the next morning. A place full of energy and mysticism… Become part of tour packages Bulgaria. Cure on the Summit is our offer for those who like us believe miracles can happen. (We also have Istanbul daily tour for people interested in Constantinopol). Tour packages Bulgaria are tours we made for you but they can also be a starting point for customized tours Bulgaria that you and we will make together. Contact us.
Monasteries in Bulgaria, tours Bulgaria, are unique because of their rich architecture, their icons and wall paintings. It's not only about religion or belief. Nor about being part of a mystery. It's about a...
Bulgaria is part of the Balkan Peninsula and is also marked with its difficult destiny. Due to that, we made tour packages Balkan in different variations. Our wish is to make you breathe the...