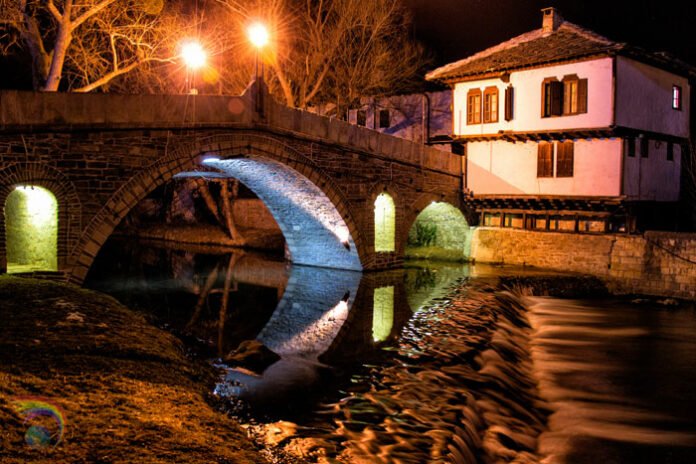 You might not have already decided on your next holiday so here we are to help and offer you visit Bulgaria, plan your private tours Balkan and contact us. The itinerary you will see below is the Balkan tour we made for a lovely Malaysian group. We travelled 5000 km and visited 11 countries (Turkey, Bulgaria, North Macedonia, Serbia, Kosovo, Montenegro, Bosnia and Herzegovina, Croatia, Albania and Greece).
Private Tours Balkan 17 Aug Istanbul – Edirne – Haskovo (Turkey – Bulgaria)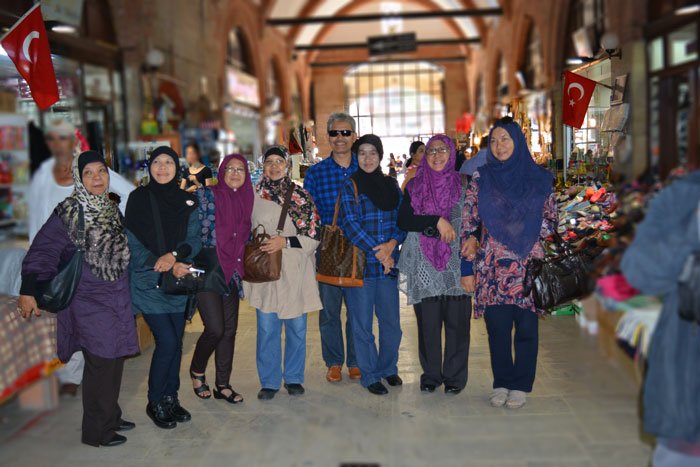 We met at the airport in Istanbul, Turkey and then left for Haskovo in Bulgaria. As soon as we left the group went to sleep. After the long flight from Malaysia, they were right to go to sleep. We had a break in Edirne to explore the nice city. We saw Selimiye Mosque and its Bazaar. For lunch we tried the so famous liver in Edirne as well. For the border of Bulgaria it was so difficult to make the custom officer put the names of the group in the system. As soon as our Bulgaria travel started we were ready to enjoy our short Bulgaria holiday. It was really a short tour around Bulgaria. We couldn't enjoy private Sofia tour. And Bulgaria has many things to offer. Jeep safari Bulgaria, for example, has adventurous spirit; offers great views and traditional food.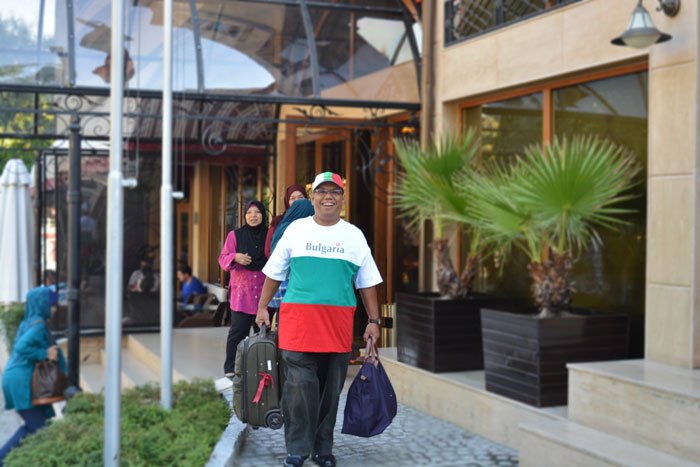 When we arrived to Haskovo, we stayed overnight in the Retro Hotel (3-Star). (Mr Bakri managed to get a T-shirt and a hat with the Bulgarian flag)
Private tours Balkan 18 Aug Kazanlak – Plovdiv – Melnik ( Bulgaria )
Our first stop was Kazanlak. Kazanlak is known as a town in The Rose Valley. It is also famous for The Rose Festival held every year. Unfortunately, the group couldn't be part of the Rose Festival tour as the festival takes place at the first weekend of June. The group met my family there, though. Marieta made some banitza (whisked eggs and pieces of cheese between filo pastry and then baked in the oven) for us. There we visited the Rose Museum. We had our lunch in the park called 'Rosarium'. Still whole town is talking about us having lunch in the park. It is enjoyable to be on private tours Balkan. We carried on travelling. By that time, Mr Kamar had serious doubts about where we were going to stay for the night – in a hotel or a tent. Just on time, we arrived to the smallest town of Bulgaria, Melnik. We checked in the Hotel Melnik (3-Star) in Melnik and stayed there overnight.
An interesting Bulgaria tour gives way to private tours Balkan
19 Aug Melnik – Skopje, 240 km (Bulgaria – North Macedonia)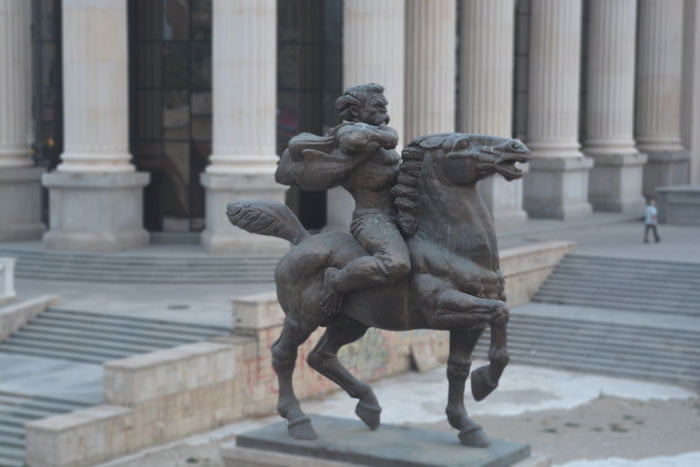 On the following day we visited the place of Vanga, Rupite. Vanga is one of the most famous prophets of the World. To our disappointment, here, we had to put an end to our Bulgaria tour. We carried on for the North Macedonian border. I was a bit naughty to take pictures on the border. We arrived in Skopje. There we visited the castle and checked in the Ibis Skopje City Center Hotel (4-Star). In Skopje we saw the stone bridge – one of the Ottoman bridges from 15th century. Then we had free time to walk around the old centre of Skopje. The statues of Alexander the Great were so good.
20 Aug Skopje – Sarajevo (North Macedonia, Serbia, Kosovo, Montenegro, Bosnia and Herzegovina)
That was the day when we took the risk and tried to make our journey shorter and we drove to the Serbian border. Although we tried so hard to get into Serbia, they said 'No' to us. We lost roughly 5 hours. So, we went back to Skopje and carried on to Montenegro border. That was our first time on that border and that road as well. It was a nice climbing up to start with. Then we got to the border of North Macedonia. There the customs were so far away from each other that at one point we thought there wasn't a custom for Montenegro. Luckily, we had no problem at the Montenegro custom. The road was all right to start with then we ended up on a really narrow mountain road. Even no car was coming from opposite direction. Thanks God the road wasn't wide enough for two vehicles. Eventually, we arrived to the border of Bosnia and Herzegovina. We travelled to Sarajevo and there we checked in into the Octagon Hotel (3-Star).
Private tours Balkan 21 Aug Sarajevo (Bosnia and Hercegovina)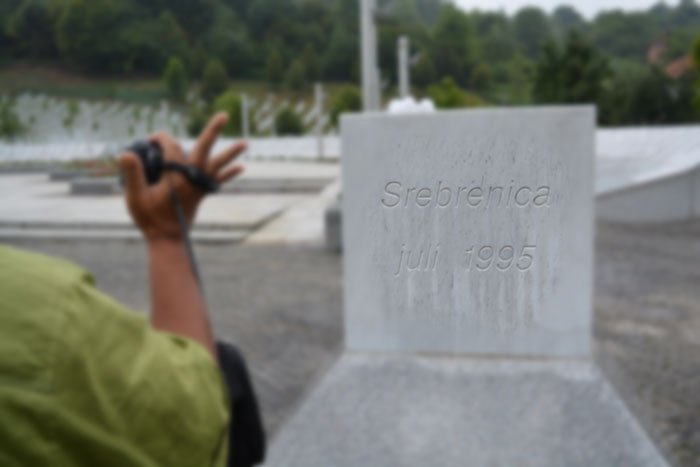 We went to the Old City centre (Bas Carsi). We had our city tour there and then a break for lunch. Although we didn't have it in the itinerary, Mr Kamar wanted the group to see The Srebrenica Genocide Memorial. We travelled all the way to the place. We all got so emotional. On the way back to our hotel we had a dinner break in the Old City centre of Sarajevo. Because of the mobile operators, our driver and me, the guide, couldn't communicate and we had to wait 30 minutes for our vehicle. Eventually, I had to go and get him from the parking place.
22 Aug Sarajevo – Mostar, 130 km (Bosnia and Herzegovina)
We started the day of our private tours Balkan with our morning coffee in Sarajevo and then we visited the Tunnel. It was built to get the supply to the city of Sarajevo. The day was interesting. We carried on driving to Mostar. We saw people jumping from the bridge. In Mostar we made a tour around. At the end of the day we checked into the Hotel Hercegovina (4-star) in Mostar and stayed there overnight.
23 Aug Mostar – Dubrovnik – Kotor, 240 km (Bosnia and Hercegovina, Croatia, Montenegro)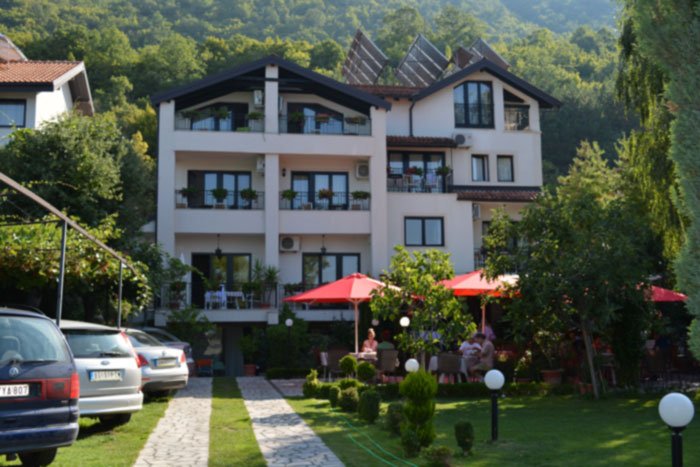 On the way to Kotor, we visited only the middle-aged city of Dubrovnik. When we crossed the Kotor bay on a ferry, Mr Bakri managed to take a picture with Italian ladies with a Cabrio Mercedes. After that, we checked in into the Hotel Galia (3-Star) with a great Kotor bay view.
Private tours Balkan 24 Aug Kotor – Budva – Ohrid, 330 km, (Montenegro, Albania, Macedonia)
We travelled through Albania. During the journey we had only one stop for lunch and toilet. There we saw a really nice mosque which was restorated by Turkey. In Ohrid we had a city break. Most of us got some pearls from the city. We checked into the Villa Klia (4-Star).
25 Aug Ohrid – Skopje, 250 km, (Macedonia)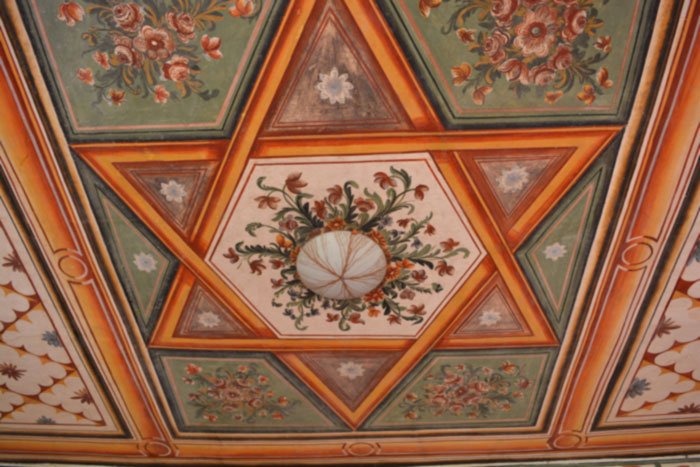 We travelled a lot on the narrow road to reach the village of Kocacik (This is Ataturk's father's village. There is a myth saying that Ataturk was born there.) After the visit to the village of Kocacik, we got to Tetova through Gostivar. While in Tetova, we visited the Alaca Mosque which was painted by Ottoman ladies. We also visited Alabati Tekke. We checked into the 4-star Ibis Skopje City Center Hotel.
26 Aug Skopje – Athens, 700 km, (Macedonia, Greece)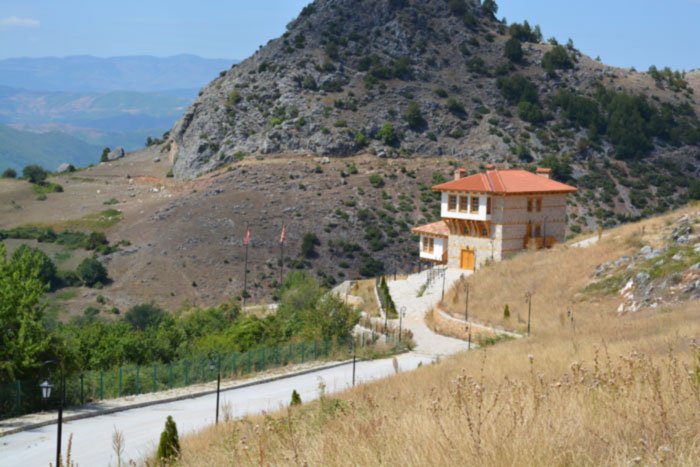 We left for Athens, Greece. On the way, we had our lunch underneath an olive tree. At the end of the day, we checked into the 4-star Airotel Stratos Vassilikos Hotel.
Tours Packages Balkan 27 Aug Athens (Greece)
We visited the Pantheon, Stigma Square, Olympic stadium and a gift shop.
28 Aug Athens – Thessaloniki, 530 km, (Greece)
We travelled all day long.
29 Aug Thessaloniki (Greece)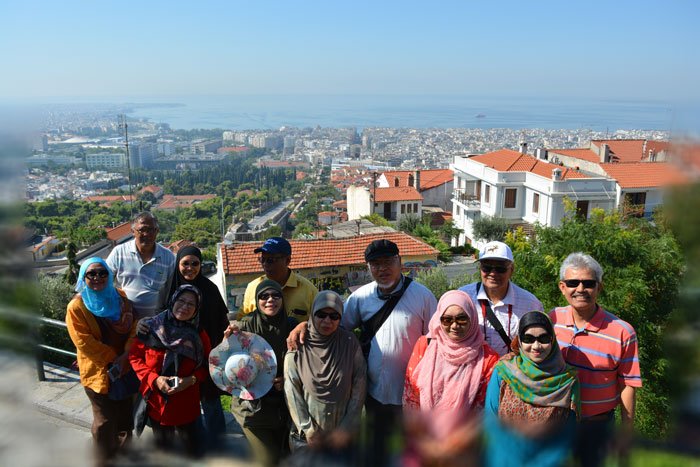 Private tours Balkan in Thessaloniki, we visited the House of Ataturk, the Castle of Selanik, also the White Tower and ruins from Ottoman times.
30 Aug Thessaloniki – Istanbul, 600 km, (Greece, Turkey)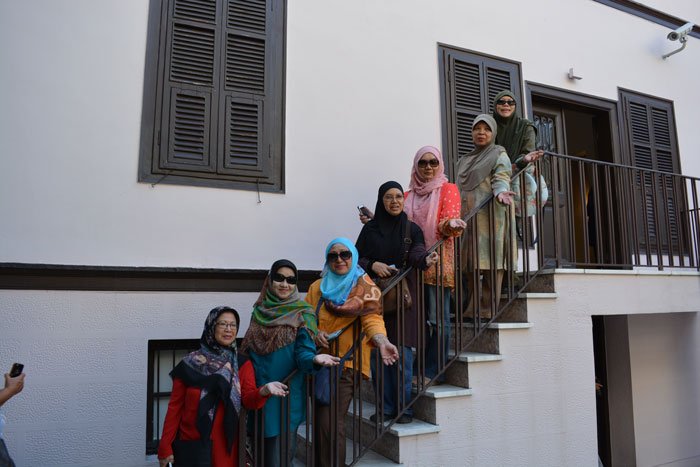 We travelled to Turkey. Before the group checked in into their hotel, we visited the grave of Ammar.
31 Aug Istanbul (Turkey)
We had our city tours Istanbul. We visited the Topkapi Palace, Hagia Sophia, Blue Mosque and also Grand Bazaar.
1 Sep Istanbul (Turkey)
The last day of private tours Balkan, we went to Spice Market and made a Bosphorus cruise. Borders crossed Turkey – Bulgaria
Bulgaria – North Macedonia
North Macedonia – Serbia
Serbia – North Macedonia
North Macedonia – Montenegro
Montenegro – Bosnia and Herzegovina
Bosnia and Herzegovina – Croatia
Croatia – Bosnia and Herzegovina
Bosnia and Herzegovina – Croatia
Croatia – Montenegro
Montenegro – Albania
Albania – North Macedonia
North Macedonia – Greece
Greece – Turkey