After a hardworking month or year, the normal thing is to think of a way to relax. Many and different the ways are but the most common one is to travel. Although the easiest way to do it is by reading a nice book, a magazine or a brochure about a place, you can simply see a commercial on TV. Then travel in your mind to different worlds. That's how dreams are born. Dreams to visit these worlds in real. The imagination is woken up and takes over. Once it's up, you cannot stop it easily. It hovers around. It needs information to grow, to realize and to make the dreams for customized tour Bulgaria come true.
Then, there is another way, the actual travelling. However, it is not in your mind but in a car, on the bus or plane, or in your mobile home – camper. This is the travelling that follows the imagination. Then dreams become reality and memories start to fill your mind, your heart. The next best thing to be done is to plan your Bulgaria holidays. And put your customized tour Bulgaria in action.
Visit Bulgaria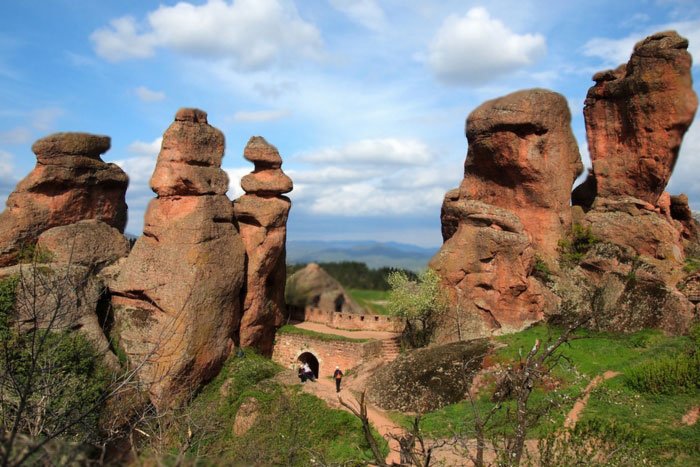 The laugh, the games, even the songs during a nice journey cannot be replaced for a better thing.
Firstly, Bulgaria is a good place to start with (if you haven't yet started) or the next good place to visit.
Secondly, there are many things to do and places to visit in Bulgaria. For example, the Bulgarian Black Sea coast is a destination, preferred by many (coastal Bulgaria holidays). And as the climate is good, it can turn out a really relaxing and fun holiday in Bulgaria.
Balkan (mountain) tours are for the ones who need a more peaceful vacation.
Last but not least are the Rose Valley, the valley of the Thracian Kings, the old good Plovdiv. Or Sofia, the capital of Bulgaria (private tour Sofia). The monasteries – The Rozhen Monastery or the Rila Monastery, the Aladzha Monastery, all the festivals…
Share your dream and get friends for your customized tour Bulgaria
Dream and travel, explore new places, new cultures! Meet new people and make friends!
Always a journey is a way to make yourself and others happy!
These are our example itineraries for customized tour Bulgaria. Read about Bulgaria, make it your next destination and let us know where you want us to take you. You are only a contact us away from your dreamed holiday in Bulgaria and the Balkans.
For these Bulgaria tours and for more, even for Istanbul private guided tours, we are here for you.
We are here to introduce Bulgaria to you. It is our pleasure to do it the best way we can. We only want to...
Balchik Kaliakra Yailata - to remember your Bulgaria tourOur offer is for one day Bulgaria tour Balchik. Kaliakra, Yailata and Balchik are not far...